The 2020 Corvette is here – and it's the one we've been waiting for.
Having seen and sat in the car in person, I can confidently say that Chevrolet nailed it with the G8 Corvette that only shares a single part with its predecessor.
The biggest change is clearly the engine of the car moving from the front to a mid-engine. This has become a high-end performance car staple, but not something Chevrolet has entertained until the release of the newest version for 2020. The mid-engine gives the Corvette better balance and handling dynamics, while it is slightly heavier than the last edition.
The new Corvette will be available in three trim levels, the 1LT, 2LT and 3LT. There will be a single engine offered initially – the 6.2-liter V8 that produces 495 horsepower paired to an 8-speed dual-clutch automatic transmission. The 2020 Corvette Stingray 0-60 time, according to Chevrolet, is 2.8 seconds and it can conquer the quarter-mile in 11.2 seconds, reaching 122 mph.
The overall appearance of the Corvette has changed a bit, but it's still very recognizable as a Corvette, which is key to an evolution that still harkens back to the car's rich history that began in 1953. The door handles have been hidden and the car has an incredibly sleek and clean look. It retains its convertible option, but has a first-ever production retractable hardtop. It can activate at speeds up to 30 mph.
Inside, the car feels amazingly natural to sit in. You almost become part of the car, which is how you want to feel when navigating a sports car – especially if you are lucky enough to be able to pilot the car around a real track.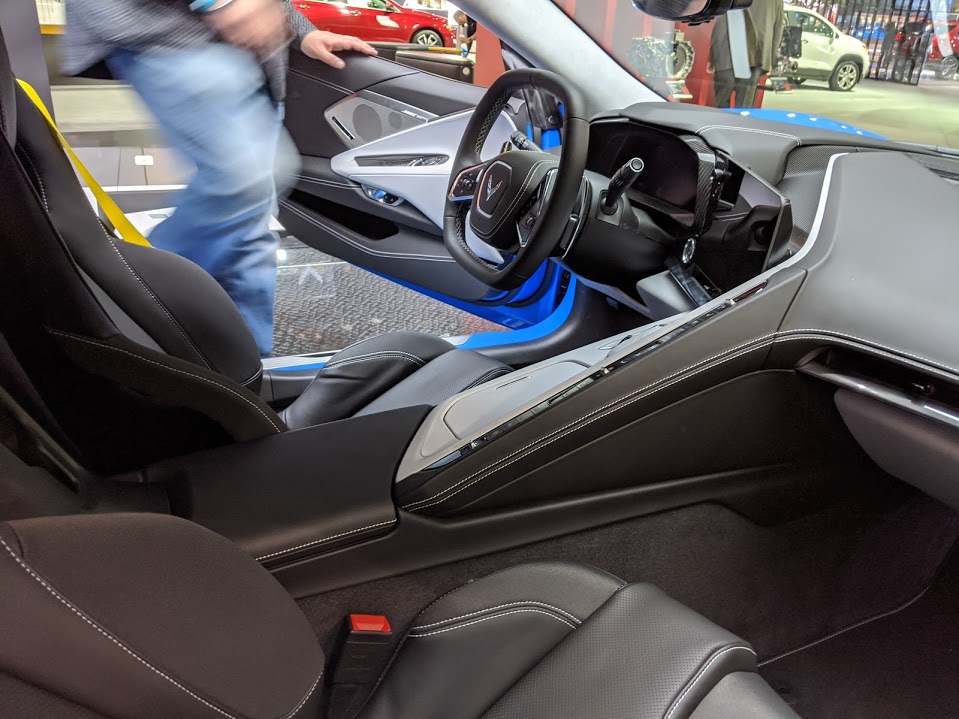 There are three seat combinations to choose from, so everyone can find the Corvette that best suits them. There's even a trunk behind the mid-engine, which the professionals at the Chicago Auto Show were quick to point out "can hold two sets of golf clubs." While the actual golf bags would have to be pretty small, funnier to me was the assumption that I like golf.
Arriving for sale now, the 2020 Chevy Corvette is sure to impress. It's already been named the 2020 Motor Trend Car of the Year – and I have a feeling the awards will keep coming.
2020 Chevy Corvette Key Stats
| | |
| --- | --- |
| Horsepower | 495 |
| Torque | 470 lb-ft |
| Top Speed | 194 mph |
| 0-60 Time | 2.9 seconds |
| Quarter-Mile | 11.2 seconds |



<!-comments-button-->