Kia Seltos Pricing Leaked. Is It A Value Buy?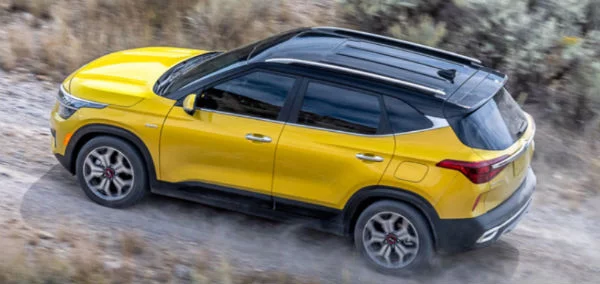 Kia promised the new 2021 Seltos to start under $22,000. And thanks to some leaked Kia Seltos pricing information, the brand appears to have made good on it. Barely.
The base Seltos LX (and S) from the information that's out there, appears to be sneaking just under the bar at $21,990. Yes, $10 MSRP does equal a promise fulfilled.
Yes, we are going to wait until Kia officially gives out the pricing to fully speculate. But for now, it's up to you to decide if a Kia SUV is in your future.

2021 Kia Seltos Pricing
| Model | Price |
| --- | --- |
| LX AWD | $21,990 |
| S FWD | $21,990 |
| S AWD | $23,490 |
| EX AWD | $25,290 |
| S 1.6L Turbo | $25,490 |
| SX 1.6L Turbo | $27,890 |
When Can We Expect the Microchip Shortage to End?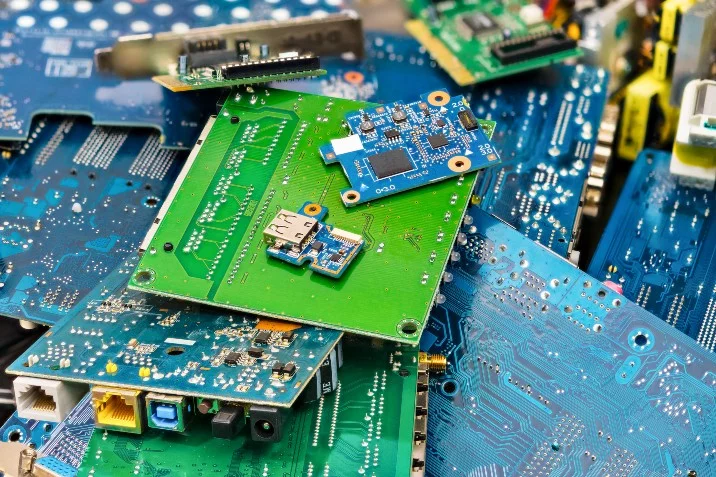 For the past two years, the automotive industry has been impacted by a microchip shortage. This microchip shortage led to automakers for many brands to be behind in production for new vehicles. Although the demand for new cars declined during the beginning of the COVID-19 pandemic lockdown, the industry wasn't able to catch up when the demand started to rise again. If you have been in the market for a new vehicle, you may have been told by dealerships that it may take a couple months before your new car is ready to take home. This situation has all of us asking when we can expect the microchip shortage to end?
A Brief History and Explanation of the Microchip Shortage
Before we dive into when we think this shortage will end, here is a brief history and explanation. In early 2020, when the demand for new cars declined, chip manufacturers had to shift their focus to different areas like computer equipment and mobile devices. Both of these areas spiked in demand as more people were working at home and schools shifted to online classes. As these markets were doing well, the automotive market was pushed down toward the bottom of the priority list for microchip companies. So, when demand for new cars started to increase again, automakers struggled to get the chips they needed to produce more vehicles and meet this demand.
In other words, chip manufacturers are struggling to meet the demand since they were already reaching capacity with the computer and mobile device markets. Many automotive brands have missed out on many yearly new car sales because of this shortage. In 2021, brands like Ford, GM, Volkswagen and Toyota missed their planned production amount by approximately one million vehicles.
How Far Away is the End of the Shortage?
So, when can we expect this microchip shortage to end? Well, depending on who you ask, we still may be facing this shortage for another year. LMC Automotive predicts that this problem will last through the end of 2022 and a good portion of 2023 as well. While you might be thinking that the solution would be to increase the production of microchips, it unfortunately isn't that simple. The global demand for chips will continue to increase, not only from the automotive market but from other markets who utilize chips as well. This means that even if microchip production increases, it will still struggle to meet demands.
Additionally, producing chips domestically will help, but it also takes a lot of time and money to get these plants set up. One solution that has been proposed is that car companies work together to help prevent future bottleneck effects in supply. However, this is another solution that would take a while to achieve due to these car companies being in cutthroat competition with each other. Although these solutions will take some time, we should expect to see the end of the microchip shortage, or at least the start of the end, by 2023.
You Are Your Car's Biggest Liability
How has automotive safety improved over the years and is self-driving tech really the future?
Over 34,000 people die each year in automobile accidents. While the overall rate of injury per vehicle on the road has been decreasing due to advances in safety features, the raw numbers have actually been increasing as more and more people each decade start driving their own cars. How can we help improve this? Everyone wants to ensure that they arrive at a destination safe and sound whether they're walking, riding a bike, or driving a car. While there's no single solution to making this happen, we here in the US have employed a large number of slightly imperfect solutions over the last 100 years to take a multi-layer approach towards achieving that goal.
How Have Safety Features Changed Over the Years?
There are two basic kinds of safety features for any car: active and passive. Active safety features work to reduce crashes from ever happening – these would be the mirrors, lights, brakes, steering, backup cameras, etc. Passive safety features are there in case of a crash actually occurring – the seatbelts, airbags, crumple zones, laminated windshields, and more. Together, these provide a sort of "Swiss-cheese" approach. While no single feature addresses all issues, they layer together to provide the best possible resolution.
The Beginnings of Auto Safety
We've come a long way since the late 1920s, when safety glass was made the default for all Ford cars and we took the first step towards standardizing car safety. In the 1950s, healthcare professionals started to speak up about scientific approaches to helping more people survive car crashes, and suddenly it was no longer just the car companies that were working to make cars safer.
In 1966, the Department of Transportation and National Traffic and Motor Vehicle Safety Act were both created and passed respectively, to ensure the government also took responsibility for everyone's safety on the roads in the US. In the late 70s and 80s, crash-testing popular cars kept companies honest about the safety of their vehicles, while also piquing the public's interest in driving safely.
What is Risk Compensation?
Now, the theory of risk compensation has to be noted here. It's been theorized that the more "safety" bells and whistles a car has, the riskier the person driving behaves. This was an early argument against both active and passive car safety features, that the car itself wouldn't cause an accident as long as the driver was appropriately educated.
An example of risk compensation theory at work would be someone with a backup camera not using their mirrors at all when backing up. Instead of increasing visibility, the camera's presence combined with the driver's lowered vigilance would actually decrease the overall safety of someone about to walk past the car. This leads us into the future of car safety by addressing what the biggest liability is for operating a motor vehicle. The answer might be surprising… it's you.
Will Self-Driving Cars Improve Safety?
Human error can be estimated to account for over 90% of car accidents. While a self-driving car would be at risk of machine failure, it would most likely occur at a far lower rate than human error accidents. Removing sleepy, intoxicated, uneducated, frustrated, or distracted drivers from the equation would actively result in safer roads for pedestrians, bikers, and drivers.
Sure, you want the safest vehicle – but your car also wants the safest driver, which might not be you! While Tesla currently has the only true "autopilot" feature (matching speeds, staying within a lane, etc), there are other similar options. Chevy Super Cruise offers "hands-free driving" on certain roads, while Ford's BlueCruise (previously known as Active Drive Assist) also provides hands-free areas on certain divided highways. Even features like Toyota Safety Sense approach some basic level of self driving.
Moving forward, there will be an ever-expanding databank of hands-free highways along with constantly developing AI. There is still a lot of tech work to be done, and it's possible that infrastructure and even what we think of as a car may have to change, but the only way for car safety to increase dramatically may be with a self-driving automotive future. All the new tech is great, but it's all building towards relying less and less on the driver's skill and attentiveness. Ultimately, it's all building toward the self-driving car of tomorrow.
Daytona 500 Postrace Felt Like 2001 – But It Wasn't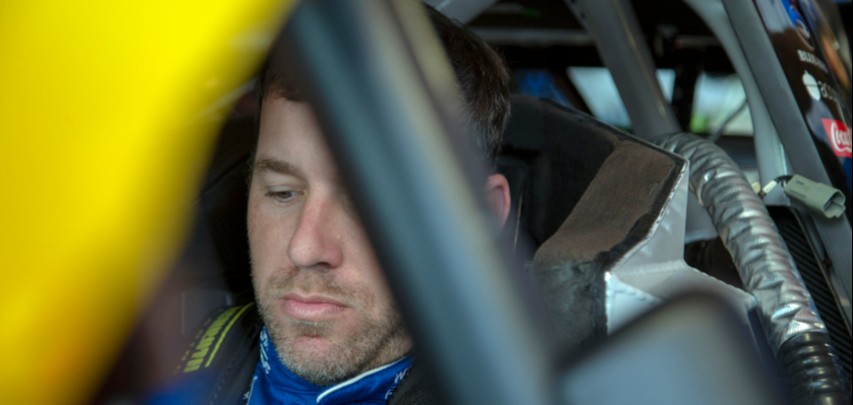 Dale Earnhardt died on my birthday.
While it was 19 years ago now, the gravity of that moment in Nascar history has never left me. And the connection continues to haunt every time Daytona – and my day – comes around in February.
It was inconceivable that the man in black could die in a racecar. But it shouldn't have been. After all, we'd lost Adam Petty, Kenny Irwin and Tony Roper in the previous year alone. But Feb. 18, 2001 hit me differently.
And it hit Nascar differently.
Out of that tragedy came incredible safety advances and standards. Mandatory head and neck restraints, SAFER barriers, full containment seats, larger cockpits. The list goes on and on. The result? No Nascar driver has died on the track since Earnhardt.
That's probably why Monday night was so tough – the risk of death on the track seemed so far in the past. But immediately as the 2020 Daytona 500 ended, that uneasy 2001 feeling returned around Ryan Newman's last-lap crash. Emergency crews rushing to the scene, the driver not getting out, an awkward winner's circle. My mind rushed back to a younger me watching helplessly as Mike Joy and Darrell Waltrip took us off the air on the Fox broadcast with a very unsure sendoff. Something was clearly very wrong.
Even that moment was mirrored, with Jeff Gordon standing in for Waltrip this time, and Joy trying to measure the potential gravity of the situation without alarming viewers too much. When word came on Twitter that screens were up as they were working on getting Newman out of the car to block the fan's view, my heart sank.
You can see that sinking moment from Corey LaJoie when he found out that Newman was taken directly to the hospital following the last-lap crash. LaJoie's car hit Newman as he raced toward the finish line with nowhere to go.
Corey LaJoie reacts to the news that Ryan Newman was taken to the hospital and describes his view of the wreck. pic.twitter.com/TlMj7aRF9Z— Bob Pockrass (@bobpockrass) February 18, 2020
Hours went by. Then, the scariest moment of the night for me. Nascar Executive VP Steve O'Donnell came to the microphone for the first announcement on Newman's incident. It was impossible not to flash back to Mike Helton and the four words that rocked the racing world. 
O'Donnell did give shocking news. But it was an opposite shock from 2001. Newman was in serious condition, but his injuries were not life threatening. Instantly, a weight was lifted from all of us.
Newman's full condition is unknown and he likely has a long road to recovery. But he has the chance to recover- he's here. And we have Nascar and the drivers that push so hard for safety to thank. Ironically, Newman is one of the drivers that is the most outspoken on safety, and may have saved his own life from a past incident at Talladega that created the invention of the "Newman bar" that helps protect the driver's window in an impact.
While there is a lot of talk about learning from Newman's incident in terms of car safety, as him simply being alive isn't "good enough," this seems somewhat harsh. At the end of the day, it's racing. Another car literally hit his car square in the driver's window area at 200 mph and he lived. It was truly an engineering worst case scenario and the product succeeded.
If anything, Superspeedway racing that produces this pack racing is where the magnifying glass should be focused the most. While this type of racing started in the late 80s with restrictor plates to slow the cars down and keep them on the track, that use case seems to have long since become irrelevant. Cars get airborne just as much now as they used to.
Fans love it. But Monday proved how dangerous these races – and the sport in general – can still be.
Will Newman's incident, while not fatal as in 2001, be the catalyst to the next change in the sport? And will the sanctioning body look at changing the racing itself and not just the equipment?
Time will tell. But for tonight, we can sleep easier knowing that the safety equipment kept our driver here. And remember the man that started us on that trend in 2001 by sacrificing it all.