Investigation: Why Did Mercedes-Benz and BMW Skip the 2019 Chicago Auto Show?
If you're like most Midwesterners in the dead of February, you're looking for something – anything – to get you the heck out of the house. Luckily, the Chicago Auto Show shows up this time of year to give the Midwest new life. It may not be something that everyone rushes to, but it's my humble opinion that everyone should give it a chance.  If you're going to heed my advice, be sure to check out the neat stuff at this year's show right here. Where else will you be afforded the opportunity to experience extreme dry-eye, large beers and expensive cars all at once?
Speaking of expensive cars, I sat in a few less in 2019 thanks to the fact that Mercedes-Benz and BMW didn't show up this year. When I first discovered this, my brain spiraled. Why weren't they here? Is this how Germany is telling us they want to wage war? These questions developed for a time, then I decided to investigate the real reason I was being robbed of luxurious experiences.
Okay, so, why didn't they show up?
After checking some sources, I can conclude that Mercedes-Benz and BMW weren't at the Chicago Auto Show because they may be questioning the benefits. Neither brand showed up in Detroit, and it seems that several brands are wondering whether they should seek new means of promotion without the competition of other brands' reveals and displays.
This obviously has some people a little bent out of shape, because let's be honest — Mercedes-Benz and BMW are basically the big brothers of luxury. If they pull out of shows, what will that mean for other luxury brands and their repeated attendance?
It's possible we may just have to get used to drinking our large beers in a Fiat.
Daytona 500 Postrace Felt Like 2001 – But It Wasn't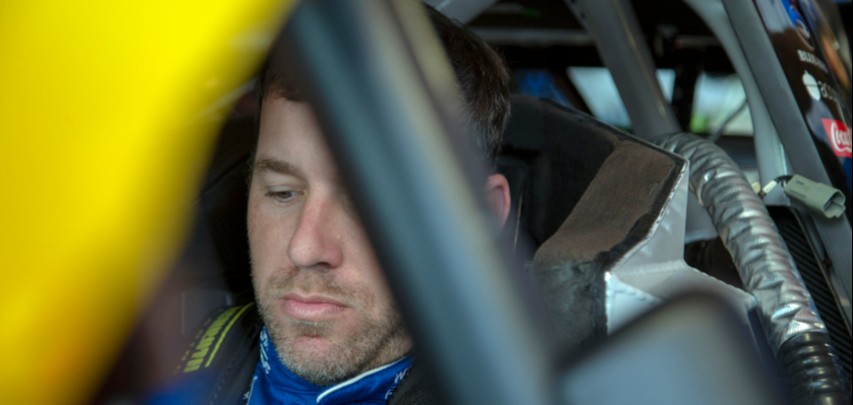 Dale Earnhardt died on my birthday.
While it was 19 years ago now, the gravity of that moment in Nascar history has never left me. And the connection continues to haunt every time Daytona – and my day – comes around in February.
It was inconceivable that the man in black could die in a racecar. But it shouldn't have been. After all, we'd lost Adam Petty, Kenny Irwin and Tony Roper in the previous year alone. But Feb. 18, 2001 hit me differently.
And it hit Nascar differently.
Out of that tragedy came incredible safety advances and standards. Mandatory head and neck restraints, SAFER barriers, full containment seats, larger cockpits. The list goes on and on. The result? No Nascar driver has died on the track since Earnhardt.
That's probably why Monday night was so tough – the risk of death on the track seemed so far in the past. But immediately as the 2020 Daytona 500 ended, that uneasy 2001 feeling returned around Ryan Newman's last-lap crash. Emergency crews rushing to the scene, the driver not getting out, an awkward winner's circle. My mind rushed back to a younger me watching helplessly as Mike Joy and Darrell Waltrip took us off the air on the Fox broadcast with a very unsure sendoff. Something was clearly very wrong.
Even that moment was mirrored, with Jeff Gordon standing in for Waltrip this time, and Joy trying to measure the potential gravity of the situation without alarming viewers too much. When word came on Twitter that screens were up as they were working on getting Newman out of the car to block the fan's view, my heart sank.
You can see that sinking moment from Corey LaJoie when he found out that Newman was taken directly to the hospital following the last-lap crash. LaJoie's car hit Newman as he raced toward the finish line with nowhere to go.
Corey LaJoie reacts to the news that Ryan Newman was taken to the hospital and describes his view of the wreck. pic.twitter.com/TlMj7aRF9Z— Bob Pockrass (@bobpockrass) February 18, 2020
Hours went by. Then, the scariest moment of the night for me. Nascar Executive VP Steve O'Donnell came to the microphone for the first announcement on Newman's incident. It was impossible not to flash back to Mike Helton and the four words that rocked the racing world. 
O'Donnell did give shocking news. But it was an opposite shock from 2001. Newman was in serious condition, but his injuries were not life threatening. Instantly, a weight was lifted from all of us.
Newman's full condition is unknown and he likely has a long road to recovery. But he has the chance to recover- he's here. And we have Nascar and the drivers that push so hard for safety to thank. Ironically, Newman is one of the drivers that is the most outspoken on safety, and may have saved his own life from a past incident at Talladega that created the invention of the "Newman bar" that helps protect the driver's window in an impact.
While there is a lot of talk about learning from Newman's incident in terms of car safety, as him simply being alive isn't "good enough," this seems somewhat harsh. At the end of the day, it's racing. Another car literally hit his car square in the driver's window area at 200 mph and he lived. It was truly an engineering worst case scenario and the product succeeded.
If anything, Superspeedway racing that produces this pack racing is where the magnifying glass should be focused the most. While this type of racing started in the late 80s with restrictor plates to slow the cars down and keep them on the track, that use case seems to have long since become irrelevant. Cars get airborne just as much now as they used to.
Fans love it. But Monday proved how dangerous these races – and the sport in general – can still be.
Will Newman's incident, while not fatal as in 2001, be the catalyst to the next change in the sport? And will the sanctioning body look at changing the racing itself and not just the equipment?
Time will tell. But for tonight, we can sleep easier knowing that the safety equipment kept our driver here. And remember the man that started us on that trend in 2001 by sacrificing it all.

Kia Seltos Pricing Leaked. Is It A Value Buy?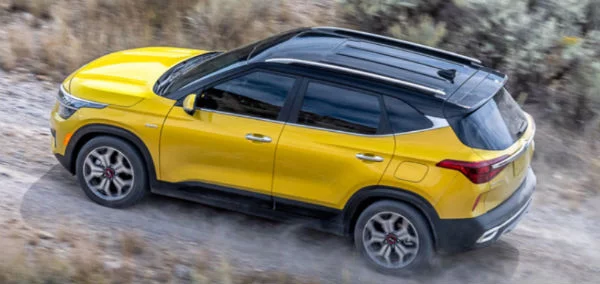 Kia promised the new 2021 Seltos to start under $22,000. And thanks to some leaked Kia Seltos pricing information, the brand appears to have made good on it. Barely.
The base Seltos LX (and S) from the information that's out there, appears to be sneaking just under the bar at $21,990. Yes, $10 MSRP does equal a promise fulfilled.
Yes, we are going to wait until Kia officially gives out the pricing to fully speculate. But for now, it's up to you to decide if a Kia SUV is in your future.

2021 Kia Seltos Pricing
| Model | Price |
| --- | --- |
| LX AWD | $21,990 |
| S FWD | $21,990 |
| S AWD | $23,490 |
| EX AWD | $25,290 |
| S 1.6L Turbo | $25,490 |
| SX 1.6L Turbo | $27,890 |
What Kind of Car (or Truck) Does the 2020 Super Bowl 54 MVP Win?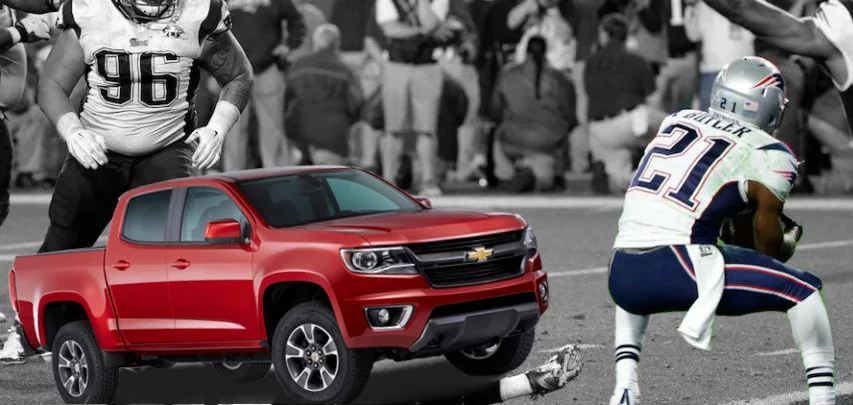 What kind of car (or truck) does 2020 Super Bowl 54 MVP win? (more…)