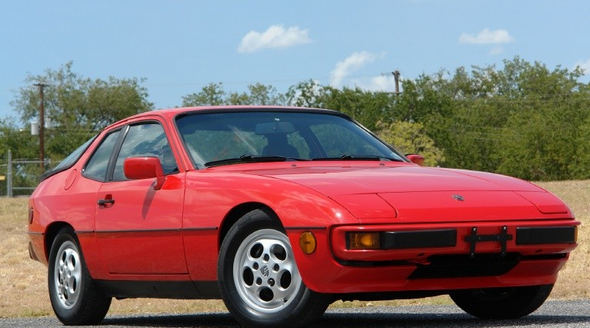 I was more than a little pleasantly surprised with the Radio Shack ad on last night's Super Bowl. Step one is admitting your problem – a dated store/inventory. Now they are on to the next phase – implementing it.
But the marketing team at Radio Shack continues to do some good stuff the day after the big game, including the 80s Giveaway that is going on now. Included among the interesting items that can be won in this promotion is an 87 Coupe. By using the hashtag #87Coupe, people are entered to win this beauty. But the best part might be that many people don't even know what this thing is. It's some kind of car, it's free…that's good enough.
And some people just want to use it to find mama.
It is advertised as a Genuine, Red 1987 924S Two-Door Coupe by a Famous German Luxury Carmaker. But by doing a little research (or reading the fine print), you discover that this is a Porsche 924S. So Radio Shack is giving away a Porsche!…from the 80s. This makes me want to call my grade school buddy (from a landline) and watch a VHS of The Goonies. You know, 80s references!

Needless to say, this baby would look pretty good next to my '83 Hurst/Olds and '94 Sunbird.

<!-comments-button-->