Kia knows how to milk a good thing for all its worth. The Soul is a popular car – and Kia continues to tweak it in an attempt to throw the biggest net it can out there. And there could be more changes on the horizon if you believe the hype at the unveiling of the Kia Trail'ster concept at the Chicago Auto Show.
Prior to the Trail'ster being rolled out, Kia's Michael Sprague talked about how the Kia Trackster concept turned into the inspiration for the newest Soul redesign. He then mentioned that "history might just repeat itself" with the new Trail'ster.
The presentation was essentially an attempt to make the Trail'ster seem like a "rugged" version of the Kia Soul. This new Soul Trail'ster concept wouldn't be afraid to leave the city behind and "go where no Soul has gone before." Cute play on words.
The controls are "beefy." The ignition button is red. There are accents on the wheels. It has a skid plate. And oh yeah, it's an AWD hybrid so it sips fuel as well. The engine is a 1.6-liter four-cylinder that produces 185 horsepower but can be supplemented by an electric motor on the rear axle that bumps up the total output to 220 horsepower.
It was announced that the fuel mileage would improve by 25-30% in city driving. Even though the Soul is meant to leave the city…
It's hard to imagine that the number of people that are currently taking the Soul off-roading was as high as Kia thinks. But, the AWD hybrid option is certainly going to be intriguing to some. Will the Trail'ster concept inspire a new generation of Soul or become a stand-alone version? Time will tell.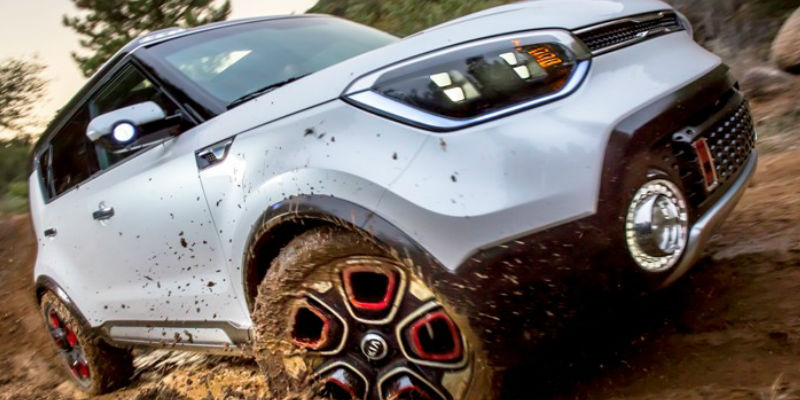 <!-comments-button-->